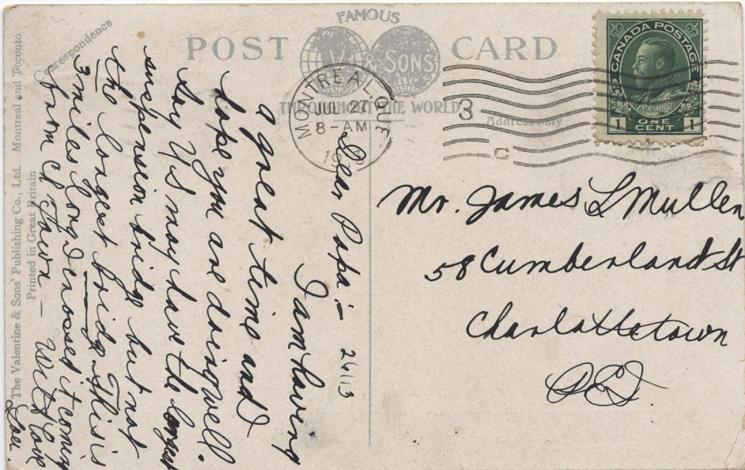 Mullen, post card 2, July 26, 1913, back.
Mr. James L Mullen
58 Cumberland St. Charlottetown
PEI
26/13
Dear Papa:-
I am having a great time and I hope you are doing well. Say US may have the longest suspension bridge but not the longest bridge. This is 3 miles long. I crossed it coming from Ch Town-
With love
Lou.